Before anything, you'll need to make sure you have plenty of space to stay organized. The last thing you want to do is reload into a cramped tight space.
Equipment.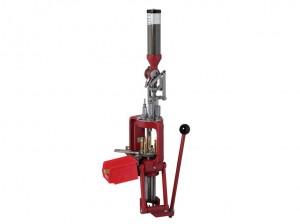 Reloader.  Hands down, the most popular reloader right now is the Hornady Lock N Load Auto-Progressive loading press. A progressive reloader means that each time the lever is pulled down, the circular plate rotates, moving each bullet to the next station.  Its a huge advancement compared to the way we used to do it. Don't forget to get dies that match the caliber you are reloading.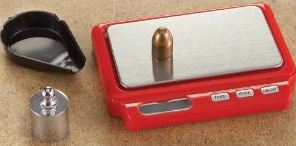 Grain Scale. When measuring powder, its important to have an exact precise measurement. A difference of a single grain (15.4 grains in a single gram) can make a noticeable different in trajectory. I've seen grain scales at gun shops for over $60. Seriously, don't get shafted.  A simple grain scale like this will do.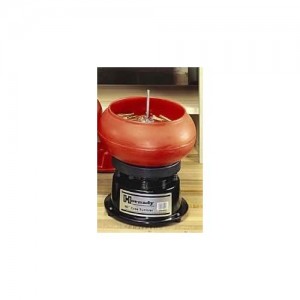 Case Tumbler.  Brass gets dirty, burned and starts to corrode after use. We deal with this by using a tumbler.  The tumbling process brings the brass back to its original shine and luster. It also smoothens the brass, reducing friction when using the reloading dies, and also when cycling rounds in your firearm. I've been using the Hornady M2 tumber for years.  Ive also heard good things about the Frankford Arsenal tumbler, if you're looking for a less expensive alternative. Also, don't forget your tumbling media. This is the actual abrasive that will clean your brass.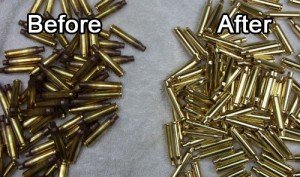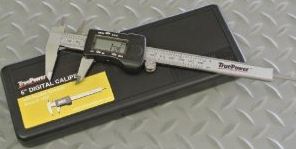 Calipers. How do you know if you are seating your bullets too far, or not enough into the casing? You must be able to measure from the tip of the bullet, to the bottom of the casing, and compare it to factory ammo specs.  The easiest most precise to measure this, is with  simple calipers.  If you don't already have some, you'll find many uses for these beside reloading. Amazon has them dirt cheap, also check your nearby hardware store.  Check Amazon for more reviews on the calipers shown above.
These are some of the major things you'll need.
Of course you'll need brass, bullets, and primers.  As you get into it, you will discover you might need a bullet puller, extra dies, shell plates, and other misc accessories. If you're shooting a magnum round (like .44 magnum) make sure to get magnum primers.  I once used non-magnum primers and the result was incomplete detonation and a bullet stuck halfway through the barrel of my Marlin.